Places to stay in San Jose, Costa Rica
Many of our guests overnight in San Jose (actually Alajuela, a suburb near the airport). We have three hotels that we recommend:

The top of the line would be The Peace Lodge at La Paz Waterfall Gardens. Located on the grounds of La Paz Waterfall Gardens Nature Park and one hour from the San Jose International Airport, Peace Lodge encompasses the rustic past and natural beauty of the rainforest and the essence of Costa Rica. They have endeavored to create the finest quality accommodations. Every room boasts a Jacuzzi tub and stone fireplace along with showers that transform into waterfalls with a turn of the knob. Picture perfect views of the La Paz River Valley complete the experience. The Peace Lodge was recently featured on the Travel Channel's Honeymoon Hotspots International as one of eight of the most romantic worldwide destinations for honeymooners.





Xandari Resort and Spa (Xandari.com), which starts at $165 double occupancy ($20 discount for a single). It is a unique resort with 22 colorful villas full of original art and nestled in a hillside coffee plantation. The decks of the villas and private jalapas with jacuzzis (for an additional $25/hour, reservations in advance required) offer spectacular views of the central valley. Xandari has a fabulous restaurant, complimentary continental breakfast and transfer from the airport. Reservations must be made in advance for spa treatments and packages. Their U.S. number for reservations is: 800 686-7879.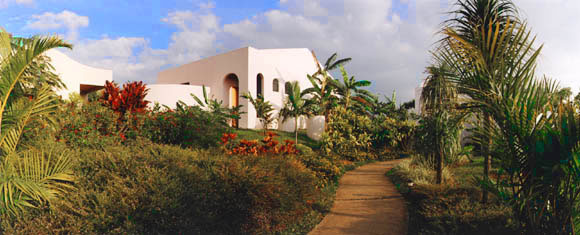 We also like the Buena Vista (www.hotelbuenavistacr.com) with rooms starting at $60 single occupancy. The rooms are very comfortable, spacious, clean, and have great views (standard rooms 108, 109, and 110 have the best views). Deluxe rooms start at $75 single occupancy, are much larger and have better views (214, 215 are best). The rate includes continental breakfast and transfers to and from the airport. Email for reservations and current pricing info at [email protected].